products | Viabizzuno progettiamo la luce
discover all the Viabizzuno products. system n55, maria table lamp, roy lettura, men sole, maxxi poppy outdoor lamp, mensolona wall light fitting, da ma sospensione...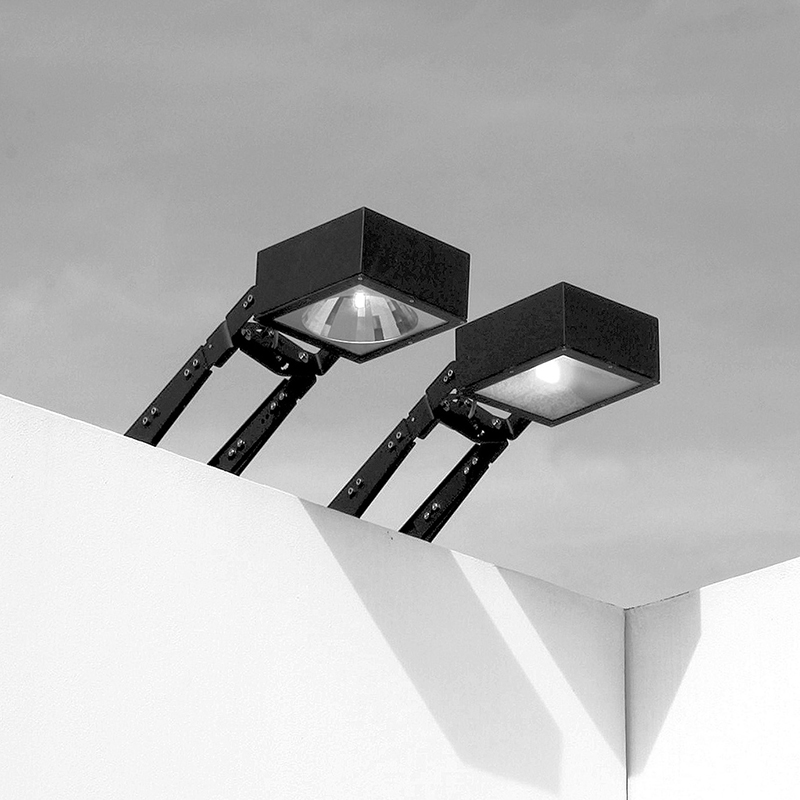 luna nascente
2001
motorised system for IP55 rated light fittings for outdoor use. made of sanded and powder coated stainless steel, by means of a mobile lever it permits a 160° rotation that allows the selected projector (max 12 kg) to appear and disappear to suit requirements. the following can be installed: cubo medium bandiera, cubo xl bandiera, cubo doccia medium bandiera and cubo doccia large bandiera with related wiring kits. 240V 50-60Hz power supply, on-off function, with possible light-sensitive switching. accessories: water tray finishes: antique brown, night black, scurodivals, silver grey.
scroll