products | Viabizzuno progettiamo la luce
discover all the Viabizzuno products. system n55, maria table lamp, roy lettura, men sole, maxxi poppy outdoor lamp, mensolona wall light fitting, da ma sospensione...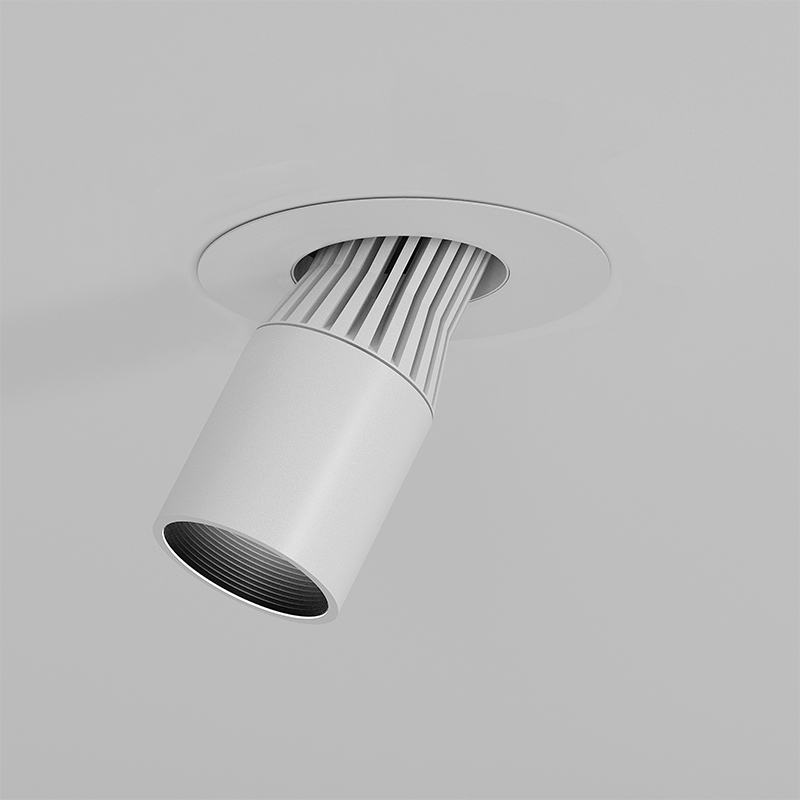 dca large incasso
2010
damp location rated recessed light fitting for indoor use. made of powder coated oxidised aluminium. the special system of height adjustable wings ables the installation on 10mm/0.4'' to 30mm/1.2'' thick surfaces. versions: dca large incasso fisso diameter Ø210mm/8.3'' recessed of 126mm/5'' with albarino glass and 54°optic, dca large incasso orientabile diameter Ø210mm/8.3'' recessed of 135mm/5.3'' with 12° 24° 32° 47° interchangeable optics, adjustable by 360° on the vertical axis and 80° on the horizontal axis. wired with 2700K, 3000K o 3000Vb K (designed for the high fashion industry) Ra98 led source with les9 up to 30.2W 1560lm and les19 up to 30.5W 3000lm. constant current power supply not included, to be installed remotely. components: round bezel diameter Ø165mm/6.5'', square bezel 165x165mm/6.5x6.5''. accessories: blank square bezel 165x165mm/6.5x6.5'', fully concealed housing. finishes: my bianco and nero55.
scroll