products | Viabizzuno progettiamo la luce
discover all the Viabizzuno products. system n55, maria table lamp, roy lettura, men sole, maxxi poppy outdoor lamp, mensolona wall light fitting, da ma sospensione...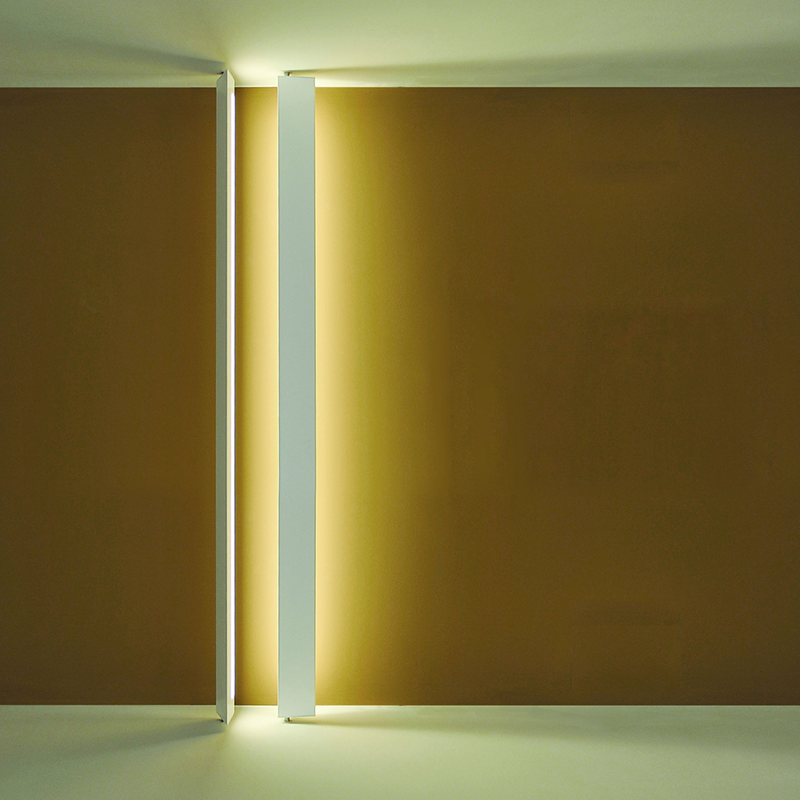 16.64 terra soffitto
2010
floor-ceiling light fitting. the aluminium white varnished extruded profile is made of a right-angle triangular section with legs measuring 2" and 3.5"; the light fitting length can be 94.5" o 160.3" o 118.1". the special fixing kit allows to adjust the light fitting by turning it up to 355° on the vertical axis. 16.64 terra-soffitto is wired for 94.5"/160.3"/118.1" long led, 3000K 24Vdc.
scroll