products | Viabizzuno progettiamo la luce
discover all the Viabizzuno products. system n55, maria table lamp, roy lettura, men sole, maxxi poppy outdoor lamp, mensolona wall light fitting, da ma sospensione...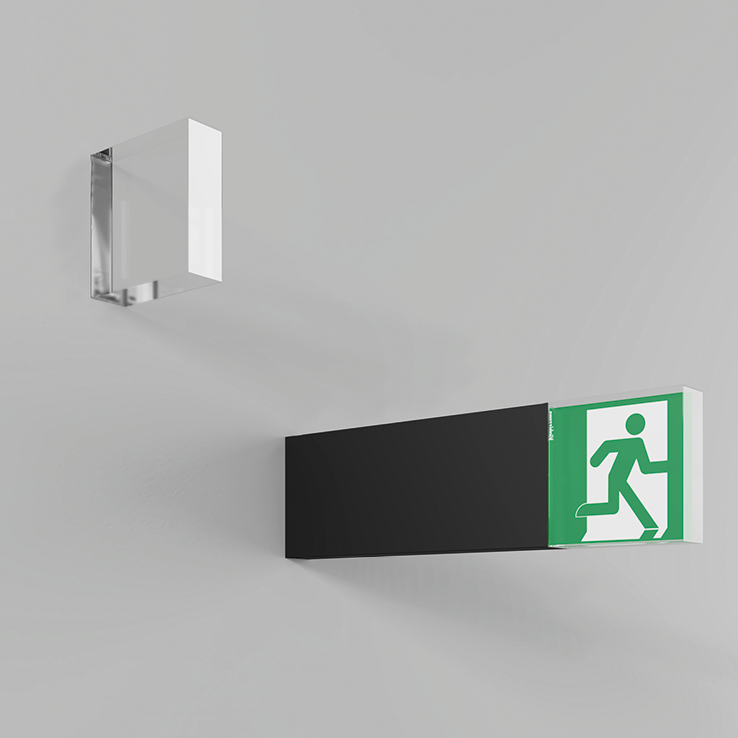 trasparenze
2003
ceiling, recessed and wall light fitting and signage for indoor use. IP40-rated for all versions, IP21-rated only in optical-acoustic alarm version. made of a transparent screen-printed polymethyl methacrylate diffuser with emergency pictograms or customisable upon request (e.g. number of hotel room, airport boarding gate etc.). it is available in recessed version, with the provided housing, wall and ceiling version, with a 100x30mm or 250x30mm extruded aluminium fitting. versions: emergency with self test, inverter and battery with 3 hour life and 24 hour recharge time; lighting only. wired with 2x1W or 4x1W led source. power supplies: 220-240V 50/60Hz power supplies are integrated for emergency and lighting only versions; they are not included, to be installed remotely, for acoustic and optical-acoustic alarm versions, equipped with a 70 dB piezoelectric buzzer for pre-alarm and alarm. accessories: remote control for alarm inhibition in the version provided with emergency function. finishes: nero55, bianco V.
scroll