products | Viabizzuno progettiamo la luce
discover all the Viabizzuno products. system n55, maria table lamp, roy lettura, men sole, maxxi poppy outdoor lamp, mensolona wall light fitting, da ma sospensione...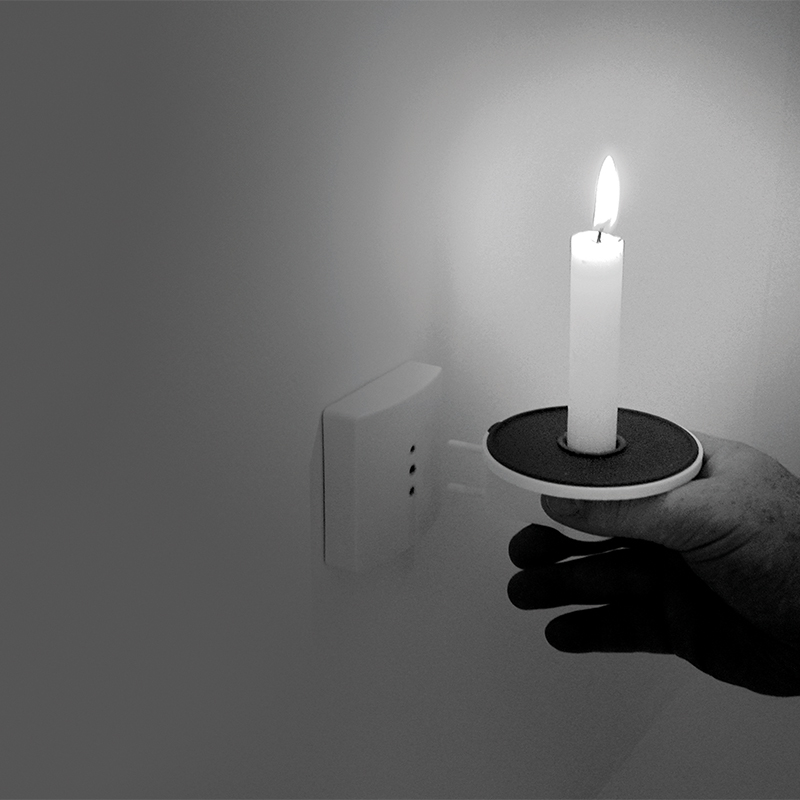 plag in
2005
wall candle holder made of self-extinguishing nylon, it is equipped with a metal housing for the candle. these materials are characterised by many technical benefits and provide high safety when there is a flame. plag in is part of a series of products born from a deep reflection of the designer on the essence of the objects that surround us, in order to call into question the customs codified by our experience, through functional mix destabilizing the perception of the product itself. in plag in, the connection between the light of the candle and the socket, which instinctively refers us to electricity, becomes virtual because it only functions as a logic of perception, but it is not real. the socket element, by changing its primary function, also changes its meaning and becomes a simple hook to support the candle holder. the wall fixing bracket and the candle are included.
scroll