products | Viabizzuno progettiamo la luce
discover all the Viabizzuno products. system n55, maria table lamp, roy lettura, men sole, maxxi poppy outdoor lamp, mensolona wall light fitting, da ma sospensione...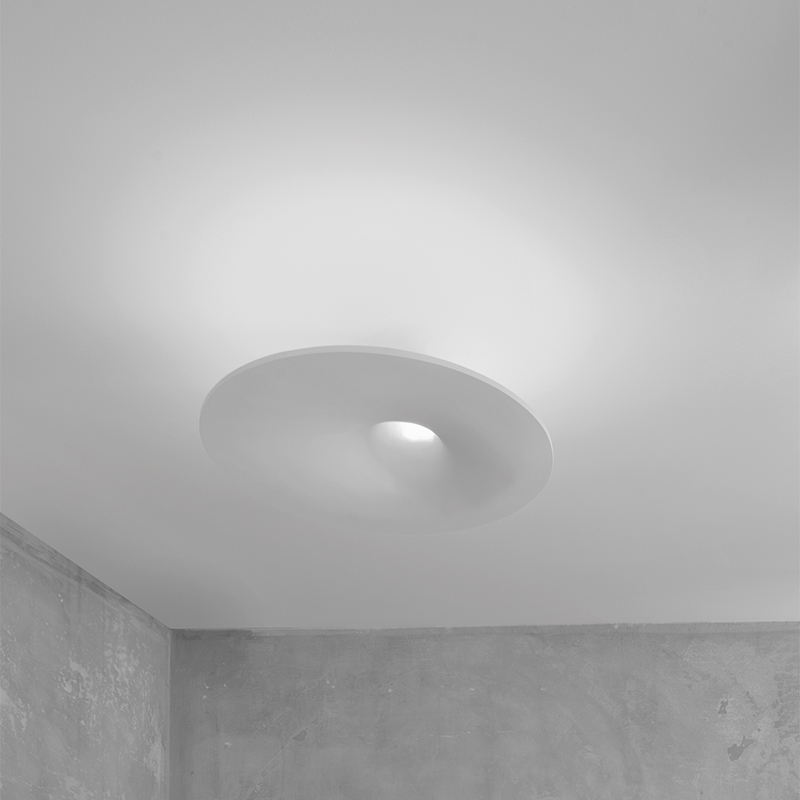 stromba
2012
IP20 rated recessed light fitting for indoor use. made of plaster so that the same finish of the surrounding wall can be applied to the fitting surface, using the same plastering, skim coating or painting techniques used for masonry. versions: stromba incasso piccolo (350x350x171mm) with a Ø220mm diameter at the bottom, wired with Ra95 3000K 11.9W 1250lm led source, 240V 50-60Hz power supply included. stromba incasso grande (h.581mm) with a Ø600mm diameter at the top and a Ø1000mm diameter at the bottom, wired with Ra95 3000K 42W 4032lm 24Vdc led source for indirect light, led source with G53 3000K lamp-holder up to 15W 875lm 12V with direct light kit, constant voltage power supplies not included, to be installed remotely. accessories: accessory carrier, elliptical lens, diffusing lens, honeycomb louvre. finishes: raw plaster.
scroll