products | Viabizzuno progettiamo la luce
discover all the Viabizzuno products. system n55, maria table lamp, roy lettura, men sole, maxxi poppy outdoor lamp, mensolona wall light fitting, da ma sospensione...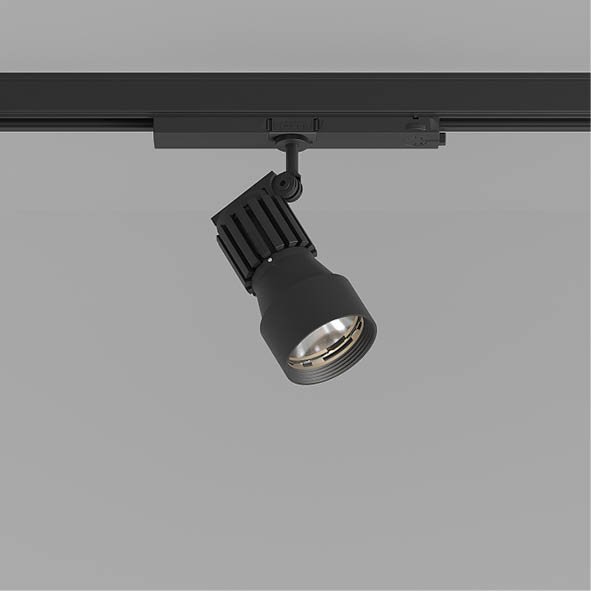 n55 binario
2014
IP20 rated track light fitting for interior use, made of oxidised aluminium. versions: n55 binario adjustable version, 52x198mm with h.30mm rod, n55 binario adjustable version, 52x198mm with h.100mm rod, n55 binario suspended version 52x198mm with 1330mm cable, which can be paired with the following propulsori dinamici n55: 55/350e les19 9.7W 350mA 1240lm, 55/350 les19 9.7W 350mA 1240lm, 55/500 les19 14W 500mA 1580lm, 55/500 les9 13.6W 500mA 800lm, 65/500e les19 14W 500mA 1580lm, 65/700 les19 19.9W 700mA 2140lm, 65/700 les9 19.5W 700mA 1110lm, 82/1050 les19 30.5W 1050mA 3000lm. all propellers are Ra98 1 step macadam with 2700K, 3000K or 3000VbK (designed for high fashion industry) led source. the specific n55 joint allows to change three types of light diffuser: classic, decorative and technical. any irregularities in the glass are a guarantee of an unique product, blown and entirely hand crafted by master glassmakers. track adapter available with 120-240V power supply, dimmable by means of an integrated potentiometer with smart control which automatically provides the suitable current according to the type of propeller or with 240V dali power supply compatible only with binario dali trifase VbB. finishes: argento hacca with white or black track adapter; nero55 with black track adapter; my bianco with white track adapter. classic and decorative bulbs with transparent, sanded and milk white glass. customize your light visit www.Viabizzuno.com.
scroll