products | Viabizzuno progettiamo la luce
discover all the Viabizzuno products. system n55, maria table lamp, roy lettura, men sole, maxxi poppy outdoor lamp, mensolona wall light fitting, da ma sospensione...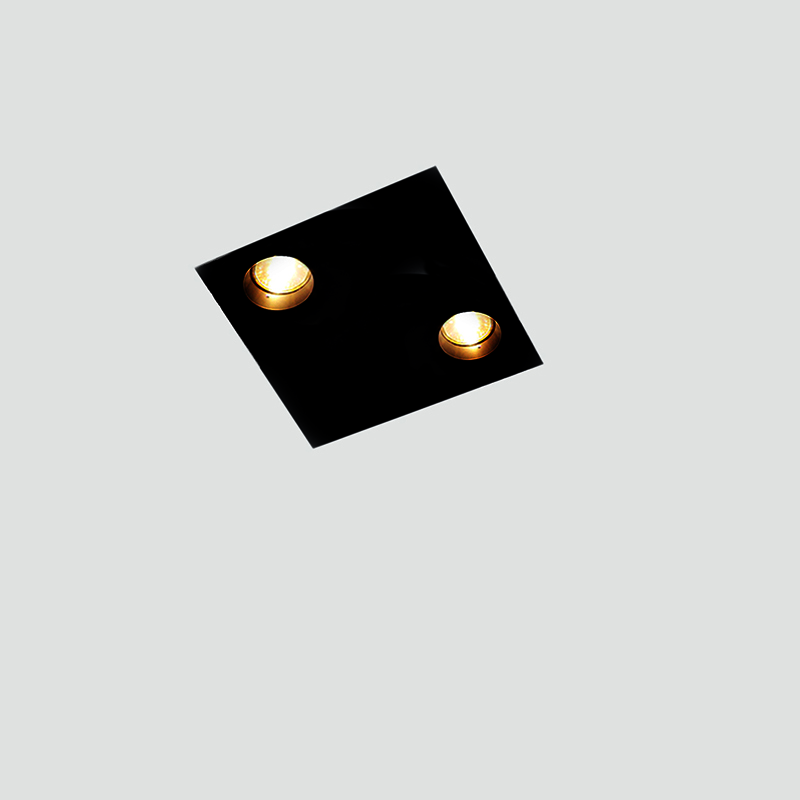 m7
1999
fully concealed light fitting, IP20-rated for indoor use, with housing in black or white painted steel, an extruded aluminium frame and interchangeable wiring kits. two types of housing are available: for square holes and for round holes. square holes can be made with a 100x100 mm or 140x140 mm, 094 system or 070 system frame. available in the finishes oxidised black, oxidised silver and, only for the 070 system, oxidised brown. the round holes, which can be Ø100 mm and Ø140 mm, are made with a 094 system frame combined with a sheet of white fibrous plaster. a series of quick coupling kits that are universally compatible with both systems is available. 1xGU5.3 and 2xGU5.3 dichroic spotlight kit, GU5.3 halogen spotlight kit, 17W-1600lm 3000K led spotlight kit with 34° beam, G53 halogen spotlight kit, G12 and GX12-1 discharge spotlight kit, GX8.5 discharge spotlight kit, GX10 and PGJ5 discharge spotlight kit, power supply units and transformers are not included. eco system wired with led sources is also available: V led.x/98 3000Vb K (Ra98 27.7W-1300lm or 43.2W-2000lm ), V led.x/80 (Ra80 45W-3000lm) with interchangeable diffusers (20°, 40°, 60°), power supply unit not included, or wired with V led.p/93 3000K (Ra93 22,5W-2000lm), power supply unit included, with interchangeable diffusers (18°, 30°, 55). Kits G53, G12, GX12-1, GX8.5 can only be used with housing with hole 140 mm.
scroll