products | Viabizzuno progettiamo la luce
discover all the Viabizzuno products. system n55, maria table lamp, roy lettura, men sole, maxxi poppy outdoor lamp, mensolona wall light fitting, da ma sospensione...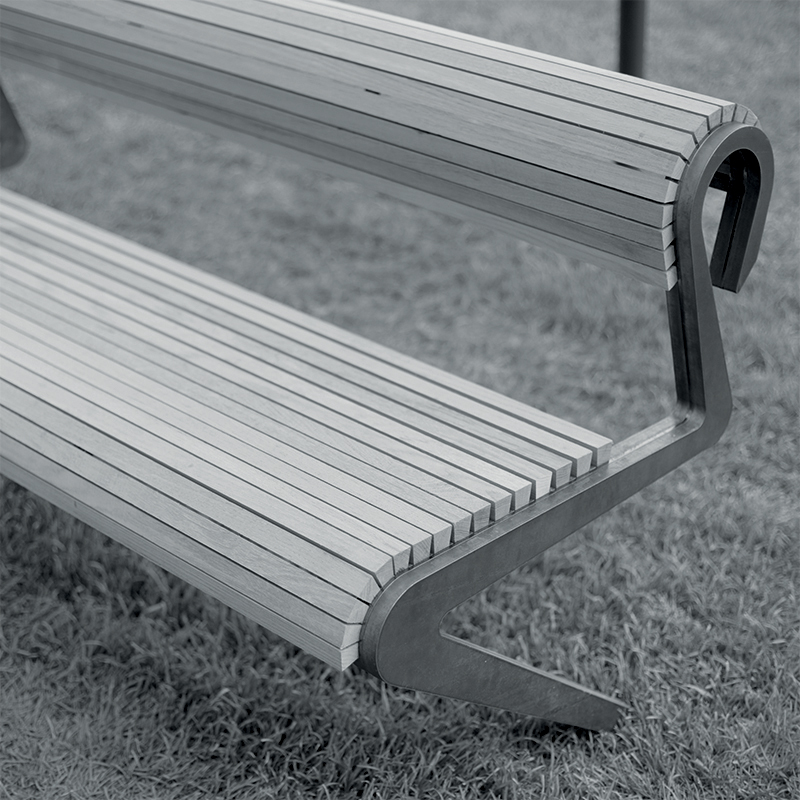 l infinito
2012
free-standing outdoor seat made of cor-ten steel to which wooden slats of larch or teak treated for exterior use are fixed. the lateral supports to be secured to the ground by means of ground anchors can have different spacings between them and are adjustable so that the seat can have a minimum length of 600mm and can extend to infinity. the curved shape has been designed to allow for a variety of different positions: seated with the back resting against the backrest, seated with the chest leaning against the backrest or standing with sacral resting on the backrest. versions: l infinito, 600mm or 1500mm seat dimension, l infinito componibile with lateral and central seat support, ground anchor, 600mm and 1500mm wooden slats. sizes: maximum backrest 1050mm height, maximum seat 760mm depth. finishes: cor-ten steel seat support, wooden slats of larch or teak.
scroll